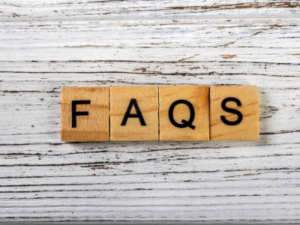 Most people have a general idea what physical therapy is and how it works. But unless you've gone through it yourself, there are likely many things you don't know. And lots of questions you'd like answers to.
That's why we decided to create this post. It answers the questions we most commonly get from people trying to figure out if physical therapy is for them. Read on to get a clearer picture on how physical therapy works — and how it might help you.
What Is Physical Therapy Exactly? 
The short answer is that physical therapy is a group or series of therapeutic exercises and/or treatments designed to rehabilitate the spine or other parts of the body. 
The treatments often include:
ultrasound, 

joint mobilization, 

electrical stimulation, 

massage,

and heat/cold therapy. 
The exercises typically include those that both stretch and strengthen, with a focus on the specific area that needs help. In spinal physical therapy, postural modification is often a key component.
Generally, treatments and exercises are used together to supplement each other and reinforce your body against reinjury.
What Can Physical Therapy Help With?
Depending on what they specialize in, physical therapists are able to treat a range of medical issues. Just a few examples of conditions that can benefit from PT include:
Back pain

Carpal tunnel

Cerebral palsy

Chronic obstructive pulmonary disease (COPD)

Concussion

Cystic fibrosis

Developmental delays

Lymphedema

MS

Muscular dystrophy

Parkinson's

Pelvic floor dysfunction

Post-myocardial infarction

Rotator cuff tears

Spinal cord injuries

Stroke

TBI

Tennis elbow

TMJ

Trigger finger

Urinary incontinence

Vestibular dysfunction
What Spinal Conditions Does Physical Therapy Treat?
Your customized treatment plan will depend upon your unique symptoms and their root causes. 
That being said, there are physical therapy options for many spinal issues – ranging from musculoskeletal dysfunction to neurological conditions to back injuries. 
After spine surgery, for example, PT is frequently prescribed as a way to help with recovery.
What Kind Of Training Does Someone Have To Have In Order To Become A Licensed Physical Therapist? 
Physical therapy licensing requires a bachelor's or master's degree in PT plus a licensing exam. Therapists must also often complete a certain amount of didactic and clinical interning stints prior to being hired. 
This training commonly involves practical study, such as:
Anatomy

Disease

Healing and recovery

Injury

Kinesiology

Therapeutic treatment techniques
How Do I Know Whether I Need Physical Therapy for My Back?
There is a myriad of conditions and symptoms that can indicate a need for physical therapy. But two tell-tale signs are: 
injury to your back or 

chronic pain (pain that lasts more than three months). 
If you're unsure whether you might benefit from physical therapy, the best course of action is to consult with your doctor.
Do I Need a Referral from My Regular Doctor to See a Physical Therapist? 
Short answer: no. Although a doctor may refer you to a physical therapist for treatment, you do not legally need a referral in order to receive PT. 
Keep in mind, however, that just because you are able to go to physical therapy does not mean that your insurance will cover it. 
If you're specifically wondering whether you need a referral for your insurance to cover physical therapy, that depends on your personal coverage plan. 
How Will Physical Therapy Help My Back?
The overall purpose of physical therapy for the back is to provide relief from back pain, help patients recover from injury, and get them back to regular daily activities as quickly as possible.
Just a few benefits you can see from physical therapy include:
Avoid surgery

Better range of motions

Fewer medical problems related to age

Greater movement and mobility

Improved flexibility

Increased balance

Manage pain without opioids (or reduced opioids)

Performance improvement

Prevent falls 

Recovery – from injury, stroke, paralysis, or trauma
The specific benefits you receive will depend upon your individual medical history and conditions.
Does Physical Therapy Treatment Hurt? 
That depends. While some treatment can be uncomfortable (or even painful), every treatment plan is designed to ultimately reduce or eliminate pain altogether. 
Moreover, therapists understand how to craft treatment plans that minimize the amount of pain you feel. 
And finally, while some initial soreness is natural when engaging in exercise and stretching, this tends to diminish as therapy continues, while strength and range of motion increase. 
Patients typically tell us they feel better after a therapy session. And they look forward to the next time they come.
Will Physical Therapy Cure My Condition?
It depends upon the condition. There are a number of issues that can be completely resolved through physical therapy or a combination of PT and other treatments. But sometimes treatment plans are designed simply to reduce pain and help patients manage it.
If you are unsure where your specific medical issue falls, ask!
Can Physical Therapy Replace Opioids Or Other Pain Medications In My Treatment Plan? 
Again, this is something that depends upon your specific situation. 
For some people with some conditions, the answer is yes. Physical therapy can completely replace opioids and other pain medication and provide them with similar – or even better – relief. 
In other cases, PT can be used to reduce dependency on these types of medications, though they will still need to be used.
Still Have More Questions about Physical Therapy?
Hopefully, this answers some of your questions and clears up confusion and concerns you may have. 
However, we know that no FAQ document can hope to completely answer every question that every person might have. So, if you still have questions about how PT may benefit you, get in touch with Atlanta Spine directly. 
We want you to feel comfortable and armed with knowledge before making any treatment decisions about your back. So please don't hesitate to reach out.