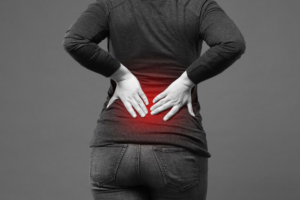 Maybe you're worried that you may have sciatica, but you're not sure. Or you have been diagnosed, but you don't really know what's next. Do you need sciatica treatment?
Dealing with sciatica can be frustrating and confusing. You want to get back to feeling like your normal self as soon as possible. But you also don't want to dive into an expensive and invasive surgery that you might not even need without understanding your options.
That's why you want to make sure you are being treated by a reputable medical professional. Someone who understands this potentially debilitating condition so that you are able to find the easiest and most straightforward path to the relief and healing you deserve.
From non-operative to surgical solutions, there are a number of sciatica treatment options out there. In this post, we're going to take a look at five of the most important things to ask about in treatment for sciatica.
How Do I Know I Have Sciatica?
With sciatica treatment, the first thing to determine is whether you actually suffer from it or another similar condition. Sciatica is an irritation or pinching of the sciatic nerve located in your lower back, and there will be specific symptoms in your body that will indicate that you have it.
If you are suffering from sciatica, it will feel like a sharp pain down one leg and especially in the buttocks region. More specifically, it can feel like a tingling, pins and needles, or electric shock down the leg. Sciatica is usually in just one side of the body. 
If you feel you have sciatica, then you should be aware of the treatments available. Your best option is to try non-operative measures first. 
What Non-Operative Treatments Are Available?
There are three key treatments for sciatica that do not involve surgery. It is our goal to explore these options before recommending an operation. Patients with sciatica can benefit from physical therapy, pelvic alignment, and core stabilization. 
Physical therapy involves muscle building and increasing mobility through exercises and stretches. Pelvic alignment is done through chiropractic care and aligns as well as relieves pressure between the joint of the pelvis and hip. Core stabilization requires building muscles along the centerline of the body that support the lower back and hips.
Each one presents unique benefits to those who are suffering from sciatica. We also offer pain management if non-operative treatment is not completely successful and you do not wish to have surgery. An example of simple pain management you can do on your own is being an active walker and applying heat to the lower lumbar area of the spine.
This is not an exhaustive list and you are encouraged to ask your doctor about the many alternative therapies that can be used to treat an inflamed sciatic nerve.
When Do I Know Surgery Is Necessary?
If, after attempting non-surgical treatments, you still experience tingling, sharp pain, or a lack of mobility in your leg and buttocks that prevents you from living a productive life, then surgery is an important step to consider. You'll know your condition is chronic if the pain persists for more than eight weeks despite alternative treatments.
Choosing surgery is not always a last resort, though. Sometimes, in severe cases, it is the first solution presented to a patient. While it's typically important to try non-operative treatments, in some cases the doctor may determine that they are unlikely to work, and surgery is the best option.
Do not fear surgery. It is far more common than you realize, and we do this every day for people just like you.
Is Surgery Invasive or Complicated?
Many people are worried about a surgery being complicated, invasive, or involving a lengthy recovery time. Thankfully, surgery for sciatica can be very non-invasive when the latest technology and methods are used. 
There are several causes of sciatica that can be addressed with surgery, including a herniated disc, disc degeneration, and joint dysfunction. We are fortunate that most causes can be resolved with straightforward surgical procedures that require only a small incision in the back.
In all cases, we strive to keep surgery minimally invasive so that complete patient recovery is fast and certain. Using the latest techniques in spinal surgery practice means we can guarantee that our doctors will minimize the impact on your life and maximize the results for pain relief.
Will I Ever Get Back To Feeling Normal?
In cases of acute sciatica, recovery time with non-surgical methods is usually 4-6 weeks.  Depending on the cause, if your sciatica is chronic and has lasted for more than eight weeks, it could take longer to get back to feeling normal. 
Regardless, we highly recommend seeking out a physician as soon as possible. The sooner sciatica is treated, the better your chances of returning to your original state of being. One must remember that sciatic pain is only an indicator of an underlying cause that must be treated accordingly. As we mentioned above, non-operative choices exist to control, reduce or even eliminate the pain. 
We believe the outlook is good for this condition in most situations, but it is always best to act fast. Allow us to assess your condition by making an appointment now at ljo.3e2.myftpupload.com. We can recommend the best course of action and get you feeling like yourself again — without the pain and discomfort!